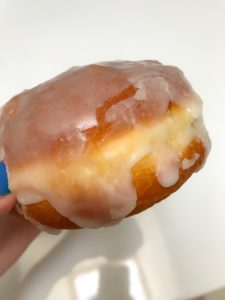 Dziś tłusty czwartek, dzień jedzenia pączków i chruścików – mój już czeka na konsumpcję 😋
Pączki kaloryczne są – to wie każdy. Jeden to około 250-300 kcal w zależności od wielkości. Co trzeba zrobić, aby spalić energię z jednego pączka?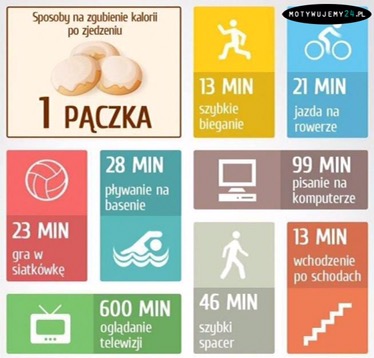 Czy można zjeść pączka na diecie odchudzającej? Od jednego pączka nikt od razu kilograma nie przytyje. Także na jednego można sobie pozwolić, ale na jednego a nie na 5 od razu 😉
Smacznego!